Customer Inventory Holding Program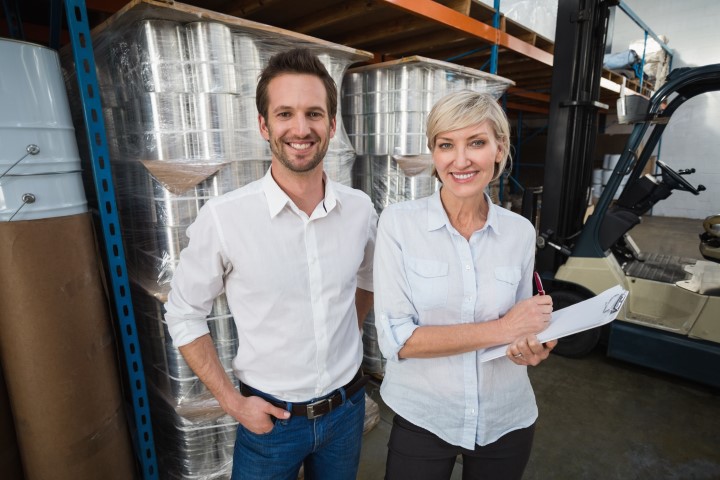 Cheever Customer Inventory Program
A Win-Win inventory management program needs to benefit both the customer and the supplier. You can achieve mutual benefit by working closely to forecast orders and by establishing release dates in advance of actual shipment to compress delivery lead times. By forecasting product needs over time, Cheever will customize an inventory program to maintain a constant supply of product that meets your consumption needs.
Cheever Inventory Management Program
Cheever partners with clients to find ways to improve its products and services to help its customers become more profitable and efficient. One significant way we do this is by offering our customers an inventory management solution.
We understand the difficulties that our customers might encounter when they take on a large project where one or more of the following problems may arise:
You just don't have the inventory space for a large quantity order
Don't want to incur the increased inventory holding costs (see Understanding Your Inventory Holding Cost)
In order, to get the price break quantity, you need to purchase a large quantity
Current cash flow constraints preclude a large upfront cash outlay
This is where the Cheever customer inventory-holding program kicks in. We will purchase inventory and hold it for you and ship only what you need when you need it. We will then invoice you, only for inventory you release in each shipment.
To get started with this inventory program is easy. You provide us with a blanket purchase order for the total amount of inventory for the entire order. Again, no invoicing occurs until you begin releasing shipments. Our standard credit terms are 30 days net. Special payment terms may be available on a case-by-case basis
contact us
if you have a special situation.
The
Cheever Customer Hold Inventory Program Solution, (CHIPS)
is a cornerstone of our total service satisfaction commitment that our customers enjoy. We guarantee reliable product delivery same, next or within two days from our warehouse. We will hold your stock for 30, 60, 90 or even 120 days. We also provide the inventory reports you need to satisfy your management requirements.
Customer Inventory Holding Benefits
Eliminate up-front cash requirements for specialty paper and film inventory entirely
Reduce 25-40% of your monthly inventory holding costs
Prevent Inventory cash flow peaks and valleys
Cheever's ability to offer customers more than a cheap product price is critical in creating a win-win relationship with its customers.
The benefit of choosing Cheever to supply your specialty paper, film and tape products is our Total Service Cost Savings Advantage. At Cheever, we say you can always find a cheaper product price, but never better products, technical support and reliable service at a lower total cost savings anywhere.
Contact us
now about putting a customized, customer hold inventory program in place for your specialty paper or film needs.